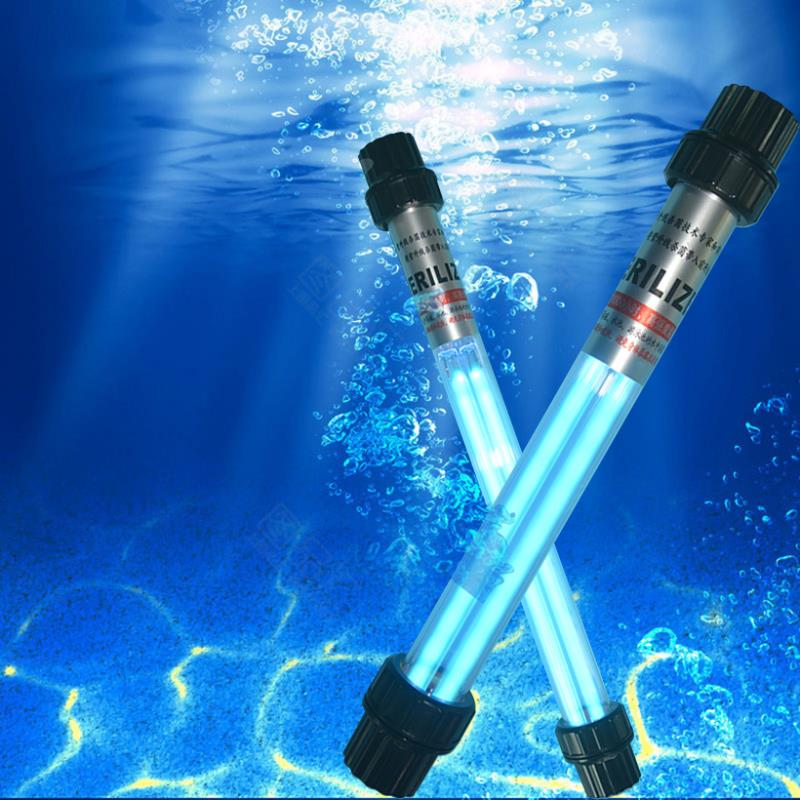 Our customer use our submersible uv lamp for clearing their pond in
Germany.There are many advance of submersible lamp:

1. We have two type for choose,one for ballast outside,another is ballast
inside type.All of these can be waterproof.Can be putted the lamps into
water directly.It's very easy to using.

2. We have lots of size for choosing,we can make the UV lamps as
customer's requires.

3.It's very safety to use into water,High IP level of ballast.